D9 Hosting was set up in 2007 by long time business partners Dan Thompson and Paula Brett. In early 2007 Dan and Paula agreed that they were frustrated and tired of dealing with unreliable hosting companies that offered unacceptable downtime and slow, unprofessional support and decided to do something about it. After extensive research and market testing, D9 Hosting was launched.

Whilst they were always quietly confident that D9 Hosting could become a successful small business, they couldn't have predicted the growth that was to follow. D9 Hosting has gone from having a handful of local web design clients, to hosting tens of thousands of websites for clients in over 50 countries.

Since the companies inception, D9 Hosting has always tried to keep focus on the main core values that were set out when the company was founded:
Friendly, Fast, Professional support staff
Reliable Servers
Affordable Service
By sticking to the core values listed above, D9 Hosting has managed to successfully gain not only new customers, but also has a very impressive customer retention record, which couldn't have been achieved without these core values.

About Dan
==========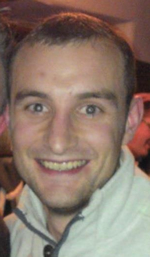 Dan comes from a farming background and has been working as an online entrepreneur since the late 1990s.

His first online venture was back in 1998 at the age of 13, when when he created a website using just HTML code and used it to sell old wrestling videos (WWF, WCW, etc.) to friends and schoolmates. He continued with this venture up until the age of 16, when it was time to "get serious" and go to college where he would successfully study for an AVCE, and an HND in Business Information Technology.

After leaving college Dan dabbled in a number of different online ventures, including authoring his own "How To" eBooks as well as developing a number of Software products aimed at various niches.

Fast forward to the present day, and Dan's full time job is the general day to day running of D9 Hosting, which includes overseeing of all technical support staff, and keeping abreast of all the developing industry trends to help keep D9 Hosting on a stable footing going forward.

In his spare time Dan is a big sports fan and spends a lot of time both playing, and watching football. His other passion is Music, namely following Bruce Springsteen around various stadiums across the country and learning to play the guitar!

About Paula
===========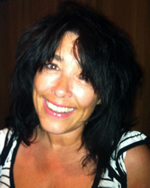 Paula trained and worked as a successful TV, Radio and Theatre actress for a number of years before moving abroad to sample life in a different country, running a restaurant and night club. On returning home, Paula found herself working in central London as a personal assistant for one of the countries leading private Doctors.
After a number of happy years in central London, Paula decide it was time to `retire' to stay at home with her two young children. During this time she has become a well respected expert in the eBay niche, web design and online marketing and online customer service. She has written several `How To' ebooks, runs a number of websites and blogs and helps many website beginners get their projects `up and running'.
Paula now works full-time overseeing the day to day running of D9 Hosting, as well as heading up the Billing and Customer Service teams.
In her spare time, you'll mainly find Paula on the road, driving her two football mad sons to and from football training and matches! Although she takes her laptop with her everywhere (even on holiday), she's an avid reader and tries to find time to keep up with all the latest novels on her Kindle. She also enjoys occasional trips to the theatre.