We run all our web hosting services out of two datacenters, one in New Jersey, USA, and the other in Kent, UK. Both of the facilities provide us with excellent connectivity which in turn allows us to provide you with the best possible uptime for your websites. Please read through all of the information below for more information on both of the datacenters and don't hesitate to get in touch with us if you have any further questions.
New Jersey, USA
With it being close to the New York City area, our New Jersey facility has some of the best internet connectivity world wide. With bandwidth connected directly from most large cities in the USA, Canada, Europe, and South America it's a great choice for delivering content around the globe with lower latency. The data center is one of the only SSAE 16 Type II audited tier 4 data centers in the area, offering industry leading redundancy for network, power, and cooling. Data is secure with 24/7 security guards on-site. It provides us with 100% network uptime, power availability, and cooling availability.
Test IP: 108.61.60.234
USA Datacenter Features
| | | |
| --- | --- | --- |
| Network | 100% Network Uptime Guarantee | 0% Packet Loss Guarantee |
| | Redundant Network Architecture Utilizing BGP | No Single Point of Failure |
| | Network Never Goes Above 70% Capacity | 1000+ Gigabit Network Capacity |
| | | |
| Power & Cooling | Generator Capacity — 13 @ 2,000Kva | Cooling Capacity — N+2 30 Ton CRAC Units |
| | UPS Capacity — N+2 Multiple Megawatts | Battery Capacity — 15 minutes at full power load |
| | Diesel Fuel Reserve — 3 days at current load | Pre-action Sprinkler System |
| | | |
| Security | Key Card Access Throughout | 24/7 Security Personnel on Site |
| | CCTV Video Surveillance | Photo ID Required for Site Access |
| | 24/7 Access Lists | |
| | | |
| General | 24/7 Remote Hands | Carrier Neutral Site |
| | Multiple Providers for Access | Overhead Cable Trays for Copper, Fiber & Coax Connections |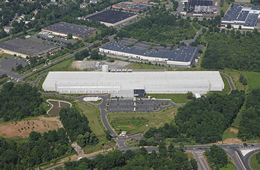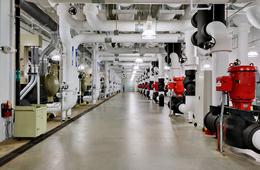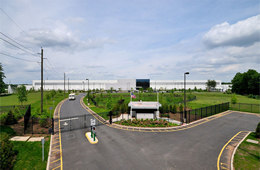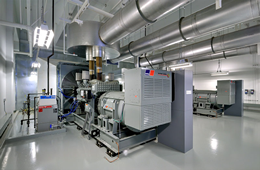 Kent, UK
Our UK datacenter allows us to take advantage of a network that has been designed with two objectives in mind: no single point of failure, and minimal latency. Transit is provided by a blend of Tier 1 providers and private peering agreements to ensure that content takes the fastest route to its destination. Automatic systems constantly monitor the entire network, transit links and servers. In the event of any problem, our data centre teams are on site 24 hours a day. We hold on-site spares for all critical equipment that powers the network to assist us in ensuring that we maintain our 100% uptime guarantee.
Test IP: 185.17.150.34
UK Datacenter Features
| | | |
| --- | --- | --- |
| General | 24 hour on site Network Operations Centre | Cisco Powered Network |
| | N+1 Air Conditioning Systems | 100% Network Uptime Guarantee |
| | | |
| Power | Dual independent power feeds | Backed up by dual battery string UPS systems |
| | 2 Megawatt diesel generators | N+1 redundant Heating Ventilation Air Conditioning system |
| | | |
| Security | 24 hour Manned Security, CCTV & Intruder Alarms | Smart Card access policies |
| | Internal and External CCTV systems | Security breach alarms |