Domains
Unlimited Addon Domains
Unlimited Parked Domains
Unlimited Sub-Domains
Email
Unlimited Email Accounts
Unlimited Autoresponders
Unlimited Email Forwarders
Unlimited Mailing Lists
Secure Webmail
POP3 & IMAP Supported
Email Security
SpamAssassin
SPF Records
DomainKeys Identified Mail (DKIM)
Email Filters
BoxTrapper
ClamAV Anti Virus
Databases
Unlimited MySQL Databases
Unlimited PostgreSQL Databases
phpMyAdmin
phpPgAdmin
Remote MySQL
Scripting
PHP 5
MySQL 5
SSH (With Justification)
CGI-BIN
Perl
Ruby on Rails (ROR)
Python
Imagemagick w/GD
Ioncube Loaders
Server Side Includes (SSI)
FFmpeg
Website Access
24/7 FTP Access
Unlimited FTP Accounts
cPanel Control Panel
Online File Manager
Web Disk
eCommerce
OS Commerce
ZenCart
CubeCart
1 Click DLGuard Install
Shared SSL Certificate
Multimedia
FFmpeg, PHP-FFmpeg
Mplayer, flvtool, lame
Real Audio/Video
Shockwave/Flash
Windows Media
Statistics
AWStats
Bandwidth Usage
Error Logs
Recent Site Visitors
Raw Access Logs
Pre-Installed Scripts
Fantastico w/50+ Scripts
Softaculous w/260+ Scripts
CGI-Center
1 Click DLGuard Install
Attracta SEO Tools
Other Features
CloudFlare
Cron Jobs
Custom Error Pages
Mod Rewrite
Password Protect Directories
URL Redirects
Hot Link Protection
Custom .htaccess
Custom php.ini
Server Information
Locations: New Jersey, USA & Maidenhead, UK.
CloudLinux Operating System
Weekly Backups
Supermicro Hardware
RAID 10 Protected Disk Space
Premium Datacenters
Apache 2 Web Server
Support
24/7 Helpdesk Support
Live Chat Support
Knowledgebase
Video Tutorials
Free Transfer From Old Host
30 Day Money Back Guarantee
Addon Services
SSL Certificate + Dedicated IP ($59.95 yearly)
Domain Name Registration ($9.99 yearly)
Site Transfer From Old Host (Free!)

Free Website Builder & Templates
(RVSitebuilder)
Over 1,000 website templates for you to use to build your very own website using our easy to use online Sitebuilder [
More Info
]

Free 1-Click Script Installs
(Softaculous)
Install over 250 scripts, including Wordpress, PHPBB, Joomla and many more with a single click! [
More Info
]

Supermicro

Hardware w/RAID 10 Protected Disk Space

We only use server grade premium hardware in our servers. All servers use enterprise drives in RAID 10 arrays.

Backups

Every Week w/Self Service Restores

It's very easy to accidentally delete something, but don't worry, we take backups every week. You can restore files yourself via your cPanel!

Free Site Transfer From Existing Host
If you are moving from another web host then let us do the work for you. We'll transfer your data without any downtime. [
More Info
]

24/7 Technical Support
Even the most experienced of users need help from time to time Our technical support desk is manned 24/7 by actual humans!

FREE SEO Tools

With Every Account:
Guaranteed Inclusion in Google, Yahoo! and Bing

Get Listed in the Powerful Attracta Directory

Easily Scan for Malware and Google Blacklisting

Improve Your Search Ranking with In-Depth SEO Tips and Videos

Used by more websites than any other SEO Tools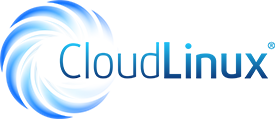 99.9% Uptime

on Stable AND
Secure Servers

We run the CloudLinux Operating System on all our servers.

CloudLinux allows us to isolate individual accounts in their own lightweight virtual environments each with their own finite set of resources. This means that your account cannot be negatively impacted by the activity of "noisy neighbours" running resource heavy sites on the same server as you!
All hosting plans are pre-paid, save money by signing up for longer!
3 months
$11.95
per month
$15 Set Up Fee
12 months
$8.95
per month
24 months
$7.95
per month
36 months
$6.95
per month
FREE DOMAIN INCLUDED
Our Unlimited Hosting Package is perfect for home and small business users looking to host multiple websites on a single cPanel account.The aim of our Shared/Unlimited Hosting Package is to provide small scale users with a reliable and easy to use web hosting and email service without breaking the bank!

Our Shared/Unlimited Hosting Plan is available in both our US and UK locations and you can select your preferred datacenter during checkout.

If you are looking to host websites for friends, family, clients or if you simply run a large number of websites and would like to run each site as a standalone domain with its own cPanel account then please check out our Reseller Hosting plans.

If you are unsure about which hosting package is right for you, please feel free to contact a member of our professional Sales Team.
Who Are We?
D9 Hosting was set up in 2007 by Dan Thompson and Paula Brett.
Both based in the UK, Dan and Paula have been working online as individuals and business partners for a number of years.
What Do Our Clients Think?
Boy, am I IMPRESSED! They are affordable; yet still provide you with more than some other hosts out there do!...
Got Any Questions?
We know that choosing the right hosting package can be a daunting task.
So if you'd like to talk to a real person for some informal, friendly advice, please get in touch with us and we'll be happy to help.