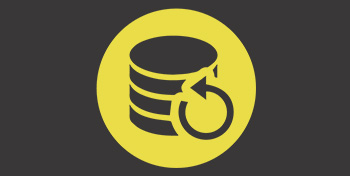 Here's why backups are important
Here's why backups are important
One of the most common support requests we receive over at D9 HQ goes something like this:
"I've just taken a hammer to my website and now it wont load, do you have a backup that you can restore for me?"
As long as the request has been made in a reasonable time frame (before the backup has been overwritten with a newer backup) then invariably our answer is always:
"Yes, of course we can"
But backups aren't just used for fixing broken websites, their main role is to act as a safety net should the worst happen and the server your data resides on suffers a catastrophic failure.
This has been brought to the fore recently with two very high profile datacenter disasters:
OVH Strasbourg datacenter fire destroys servers (9th March 2021)
WebNX/GorillaServers datacenter fire sets off sprinklers leaving servers soaked and down for a prolonged period (4th April 2021)
Thankfully in both of the above incidents nobody was injured but it lead to a prolonged outage in both cases and serves as a lesson on just how important backups are.
You only have to read through Twitter or popular web hosting forums to find users complaining that their websites are down and they don't have any off-site backups available to restore.
We can't stress enough how important it is to always maintain your own off-server backups should the worst happen and you find yourself on the wrong side of a datacenter disaster.
From our end we do have disaster recovery plans in place should any of the datacenters we use suffer any kind of major disaster: be it a fire, flood, earthquake, terrorist attack or alien invasion.
It would take a bit of time to get servers provisioned in a new facility and would cause some short term disruption but most importantly all of our servers, in both the USA and Europe, have OFF-SITE backups taken on a weekly basis at a minimum so we would be able to get things back up and running fairly quickly with minimal data loss. All of our hosting plans also give you the option to store up to 30 days worth of daily off-site account backups for a small extra fee, please speak to a member of our team if you would like to take out this option.
This isn't to say you shouldn't take your own offsite backups as well. We provide our own backups on a best effort basis and whilst we do regular audits of the backup servers it isn't impossible (although it is very unlikely) for a backup server and a client facing server to both fail at the same time so it is vital to have your own backups in place as well. If you are unsure how to do this then do get in touch with us and we will be happy to discuss how best to take regular off-site backups of your data.
We hope this article has nudged you toward thinking about your own backup strategy going forward. Remember, if you only start thinking about backups AFTER a disaster then you're doing it wrong!