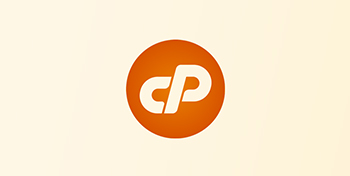 cPanel Price Rises
cPanel Price Rises
Updated on 6th August 2019 – We have now updated our cPanel license pricing. Full details can be found in this blog post. TLDR: We are providing the licenses at a cheaper rate than if you were to buy direct from the cPanel store.
On Thursday 27th June cPanel made an announcement that sent shock waves though the web hosting industry. We would urge all customers to read through this article in full to find out what, if any, impact it will have on your hosting account.
What's Going On!?
In early 2019 cPanel were bought out by a venture capitalist group named Oakley Capital. Oakley Capital already had a business portfolio that contained a number of web hosting companies as well as the Plesk control panel. With their purchase of cPanel they have effectively taken full control of the web hosting control panel market.
Most web hosts were expecting the price of cPanel licenses to increase after this takeover but not by the amount that was announced this past Thursday.
What's The New Pricing?
In the past cPanel always used a simple pricing structure with a flat rate for a VPS license and a flat rate for a Dedicated Server license. This flat rate was applicable regardless of the number of accounts hosted on a server.
This has now all changed as the new pricing model is based on the number of accounts running on each server. This means that the license cost for some servers will increase by as much as 800% and for some VPS and Dedicated Server clients the new cost of the cPanel license will be more than you currently pay for your VPS/Server.
Previously our cost price for a cPanel VPS license was between $12.95 and $14.95 per month and the cost for a Dedicated cPanel license was between $30.95 and $34.95 per month.
The cheapest license now offered by cPanel is $20 per month for a VPS license with up to 5 accounts on the server. If you have between 5 and 30 accounts on a VPS the price goes up to $30 per month and then up again to $45 per month for between 30 and 100 accounts.
If you have more than 100 accounts on a VPS then the price increases by $0.20 per month, per account.
Dedicated Server licenses now start at $45 per month for up to 100 cPanel accounts and then $0.20 per month for any accounts over 100.
As an extreme example as to how this price increase could affect you, we have one client with 1,139 accounts on their Dedicated Server. With the old cPanel pricing the cost for the cPanel license was $31.95 per month. With the new pricing that cost rises to $220.85 per month JUST FOR THE CPANEL LICENSE.
How Will This Impact Me?
This will depend on the kind of hosting plan you are on. Please read through the information below to see how we plan to proceed.
Shared Hosting Accounts – At the present time we have no plans to increase the price of our D9 One and D9 Max plans. Things may change depending on how the situation develops with cPanel in the coming weeks but the current plan is to leave these prices unchanged.
We have a number of users on legacy shared hosting accounts, some created as far back as 2008. With the new cPanel pricing we can no longer afford to keep these plans running at the 2008 prices and these will be brought into line with our current shared hosting pricing.
The price increase will vary slightly depending on the payment term you are on, but on average it will only be an increase of around $18.50 per year.
The easiest way to see if this will affect you is to look at the name of your shared hosting plan from within your D9 client area. If it is called anything other than D9 One or D9 Max then you are on an old legacy plan and will be moved over to D9 Max at some point between the 16th July and 1st September.
Reseller/Multi Site Hosting Accounts – We don't envisage having to change the pricing of our current Reseller and Multi Site plans. We will however have to place limits on the number of cPanel accounts that can be created under each plan for obvious reasons.
We are yet to come to a decision on what the limits will be as we are still going through all accounts to check the usage but we will make sure that these are above the industry standard.
We do have a very small number of clients on legacy reseller plans that were created from 2008 onward and as with the old Shared Hosting plans, these will be brought into line with our 2019 prices.
VPS/Dedicated Server Clients – VPS and Dedicated Server clients will feel the impact of this price increase the most. We will be contacting clients on an individual basis over the next 14 days to outline what the new cPanel license cost will be going forward and how they would like to proceed. The options will be:
1. Continue to use cPanel and pay the cost increase.
2. We can move you over to the DirectAdmin control panel. This will mean you will see no increase in the cost of your plan as the DirectAdmin pricing is pretty much inline with current cPanel pricing but we would have to build a new VPS/Server for you and then perform a migration of accounts. There may be a small charge for this depending on how many accounts there are to move as it requires quite a lot of staff time.
DirectAdmin You Say…..
DirectAdmin is a web hosting control panel that has been around for 15+ years and whilst it has nowhere near the market share of cPanel or Plesk it's still a very capable control panel with a good track record. It doesn't have the same number of features as cPanel but it does the basics very well and we're happy to recommend it to clients that don't want to accept the cPanel price hike.
It already integrates with CloudLinux, Softaculous and other things that you will be familiar with. It also has a fairly straightforward cPanel migration path.
You can view a demo of DirectAdmin here, and if you think the interface may take quite a bit of getting used to they plan the release this new skin in the next couple of weeks that should make cPanel users feel at home.
Going forward all new VPS and Dedicated Server orders will be provisioned with DirectAdmin rather than cPanel based on the fact that cPanel have made it impossible to know how much a cPanel license is going to cost us on a month to month basis. It could be anything from $45 to $450+!
For the time being all of our Shared and Reseller plans will remain on cPanel but this will be under constant review.
When Does The New Price Kick In?
cPanel have announced that the new pricing for partners will start on September 1st, 2019
Will They Change Their Mind?
We personally doubt this, as venture capitalist firms usually only care about one thing – PROFIT!
There has however been a massive global backlash over this and already a number of large providers are making plans to ditch cPanel.
The more negative feedback cPanel get over the price change the more likely they are to change their mind, so if you would like to voice your concerns to them via Facebook, Twitter and the WHT forums it certainly wouldn't do any harm.
I Don't Host With D9, Does It Impact Me?
YES. These price rises are being applied to any web host that uses cPanel. If you haven't yet heard from your web host then you should be hearing from them very soon.
We hope this has provided you with some clarity on the situation. We hate having to raise prices and cause disruption to clients but due to the actions of cPanel we have been left with no choice as we simply can't afford to absorb such a huge cost increase.
If you have any further questions or comments on this price rise then please do get in touch with customer service and we will get back to you ASAP.