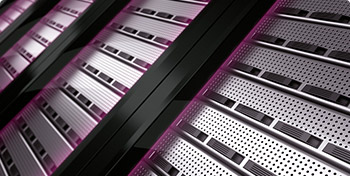 Does It Really Matter If I Have Malware On My Site!?
Does It Really Matter If I Have Malware On My Site!?
Does it? (Hint, the answer is yes!!)
Consumers want to be sure their online experiences are safe, making it critical to protect your website from malware.
Malware on your website can cause serious issues for you as a website owner, and any visitors to your website. Running malware on your website can, and often will, lead to any (or all!) of the following issues:
Spam emails being sent from your account

resulting in mail delivery issues for all users on the server
Your website being

blacklisted by Google

and other search engines

DDOS attacks being launched

from the server by a malicious file on your account
Malicious files on your website being used to infect the computers of your website visitors with Viruses
Malicious files on your website used by criminals to upload "Spoof" banking websites in an attempt to

steal online banking details
As you can see, the consequences of having malware on your website can be huge, which is why it's important to ensure your sites remain malware free. The GeoTrust Anti-Malware Scan automatically checks your pages daily for malicious code and malware on your website. You receive instant, detailed reports via email when any malware is found so you can clean up fast.
Show Your Customers That Your Website Is Malware Free!
In this day and age with all of the publicity surrounding online security consumers are often caucious of submitting their details to unknown websites. This can be something as simple as submitting their name or email address in an online contact form, right the way down to submitting their credit card details through a website to complete a financial transaction.
In simple terms, whenever you collect any information, be it personal or financial, from your website visitor, you will have increased conversion rates if you can show them that your website is malware free and that when they submit any information to you through your website, they aren't going to be infected by any nasty viruses!