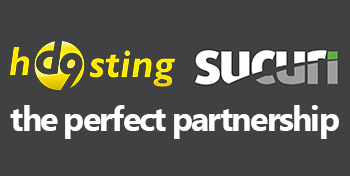 D9 Hosting Announces Partnership With Sucuri
D9 Hosting Announces Partnership With Sucuri
D9 Hosting is excited to announce a new partnership with Sucuri; the global leader in website security, offering our customers easy access to services that will help protect and clean your websites.
Sucuri is a globally recognized website security company, specialized in the protecting and cleaning of websites.
They offer a platform to completely secure your websites, including:
Website Firewall Protection
Website Hack Cleanup
Performance Optimization
As official Sucuri partners D9 Hosting are able to offer the Sucuri services to our customers at a discounted rate when compared with buying directly from Sucuri.
Visit the following page on our website for more information on Sucuri's services and to learn how you can order these new services to protect and/or clean your websites.
— Learn More —