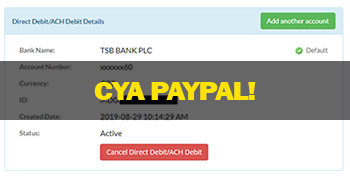 Goodbye PayPal. Hello ACH/Direct Debit!
Goodbye PayPal. Hello ACH/Direct Debit!
We're delighted to announce that you can now pay all of your D9 Hosting invoices using our new hassle free Direct Debit (for pounds sterling payments) or ACH Debit (for US dollar payments) payment option.
Switching to this new payment option means that payments for your due invoices are automatically paid directly from your bank account.
All payments are covered by the Direct Debit guarantee and can be cancelled at any time from within your D9 client area.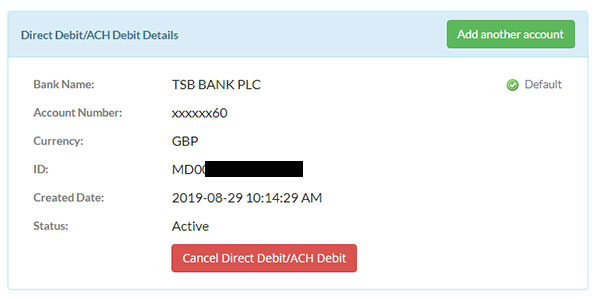 To get started simply click here to create a Direct Debit/ACH Debit mandate. When the mandate has been confirmed by your bank (usually within 3 working days) all future payments will be automatically taken via Direct Debit/ACH debit.
Requirements:
– You, or your business, must be located in the UK or the USA.
– The bank account that you want payments to be taken from must be in the same currency that we bill you in. For example; if you pay us in US dollars then you must use a US dollar bank account to send us payments.
With the launch of our Direct Debit/ACH Debit payment platform we are going to be slowly phasing out PayPal as a payment option. This is due to a recent increase in PayPal fees for cross border payments which has resulted in a total fee of around 7% for some transactions and this is simply unsustainable.
We will still offer PayPal as a payment option for those clients who are unable to pay using a Credit/Debit card or by ACH Debit/Direct Debit but going forward PayPal will be hidden on the order form and will only be available by request.
Any existing services that are paid for using PayPal on a recurring basis will be unaffected unless you choose to switch to a different payment method.
As a little sweetener for clients that switch to ACH Debit/Direct Debit payments, we are offering 30 days of free hosting after you make your first ACH Debit/Direct Debit payment. Simply create a mandate and after your first successful payment has been made we will push back the next due date on your hosting account by 30 days!